Yellow pages For Patanis, By the Patanis.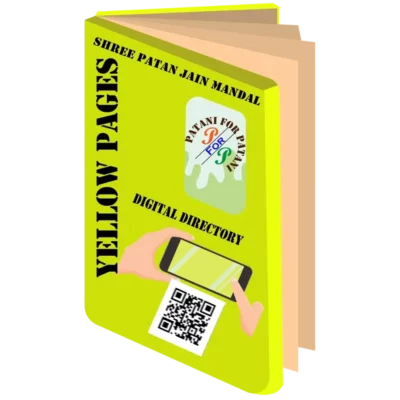 Shree Patan Jain Mandal has been in the forefront for the last 106 years in service of Patanis. Patanis have contributed in various fields through their Efforts, Intellectual Inputs and Enthusiastic hard work. Patanis have settled well in their Karma-Bhumiof Mumbai.
It is well accepted that Patanis have progressed well even in this New Era of Digital and Technological Revolution. So in keeping with the pace, PJM has decided to come up with the Digital Interactive Directory of all Patanis to enable Community to prosper together and reflect this new Prosperity and ensure that all Patanis get the benefit of cooperation amongst us and also from the outside world.
As you are aware that your website is now your visiting card in this digital era, so the new Directory aims to have your profile links of your business to concisely and interactively accommodate in this Digital Directory Titled P2P – Patanis to Patanis.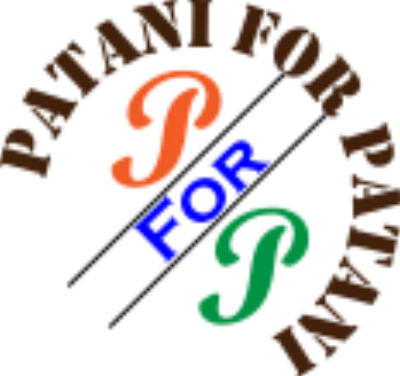 In addition to the Economic Prosperity, PJM has always provided a Helping Hand, When & Where required which has bought Social harmony & Economic Well-being of all. This Business Directory will have complete profile & details of all Businessmen, Professionals & Service Providers. Even the Home-Makers having different Gruh Udyogs and talent have been included in this All Comprehensive Directory.
This tremendous effort by PJM Trade & Industry Committee will bear fruits only if all members actively and enthusiastically take part and fill up the attached Business Directory Form immediately. Even better is to fill up this Form on-line for Easy and Quick Digitalization. It will be a One–stop Digital Directory at your finger tips for all your needs.
This Mission will provide Networking and Hand Holding for the upliftment of our fellow Members. There is also a link provided for a google form. Kindly fill in all required details and submit online by June 30, 2019.
This directory shall be published by Patan Jain Mandal and launched on Saturday, September 14, 2019 at the time of 2-Day Trade & Business Fair, coinciding with the Celebration of 106 years of Shree Patan Jain Mandal.
સમાજનાં વ્યાપારીઓ, ઉદ્યોગપતિઓ, વ્યવસાયિકો તેમજ ગૃહ ઉદ્યોગ દ્વારા વિવિધ રીતે આજીવિકા રળતા સભ્યોની શ્રી પાટણ જૈન મંડળ દ્વારા "યલો પેજીસ ડિરેક્ટરી''નું ગઠન થઈ રહ્યું છે. બદલાતી ટેકનોલોજીનો મહત્તમ ઉપયોગ કરી સમાજના ઉદ્યમીઓ પોતાના ઉદ્યોગ તેમજ ઉદ્યમોમાં વધુ લાભ લઈ શકે તે હેતુથી આ ડિરેક્ટરી બની રહેશે. જેવી રીતે આ ડિજીટલ યુગમાં તમારી વેબસાઈટ એ તમારી પ્રવૃત્તિઓનું વિશાળ વિઝિટિંગ કાર્ડ બન્યું છે તેજ રીતે આ ડિજીટલ ડિરેક્ટરીના અનેક લાભ તેની અંદર વિગત આપનારાઓને થશે.
આ અંકમાં પાના નં ૮ પર પ્રકાશિત ફૉર્મ તા. ૦૫-૦૭-૨૦૧૯ સુધીમાં સંપૂર્ણ વિગતો સહ કુરિયર, પોસ્ટ કે રૂબરૂ મરીનડ્રાઈવ, ગોરેગામ, બોરીવલી કે પાટણ ખાતેના કાર્યાલયોમાં મોકલાવી આપવું. તેમજ મંડળના મુખ્ય કાર્યાલયમાં ઈમેલ તથા ઓનલાઈન દ્વારા ફૉર્મ ભરી મોકલી આપવા.
"યલો પેજીસ''ના માધ્યમ દ્વારા આપણા સમાજનાં વ્યાપારીઓ, વ્યવસાયિઓ તેમજ ઉદ્યમીઓ આપણા જ સમાજનાં વપરાશકારો (Consumer), ડિલરો અને ડિસ્ટ્રિબ્યુટરોને પુરક થઈ પડશે. સમાજનાં જાગૃત સભ્ય તરીકે આ "યલો પેજીસ''માં સમાજના દરેક એક્ટીવ સભ્યનું નામ અને પ્રવૃત્તિ પ્રકાશિત થાય તે આપણી ફરજ છે.
સમાજનાં સભ્યોને તેમની વ્યવસાયિક પ્રવૃત્તિઓ વધારી આર્થિક શિખરો સર કરવા (યલો પેજીસ)નો બહોળો ઉપયોગ એક પ્રકારે પ્રેરક બળ પૂરું પાડશે.
યલો પેજીસનું ગુગલ ફોર્મ નીચે મુજબની લિન્ક દ્વારા પણ મળી શકશે, જે સંપૂર્ણ વિગતો સહ તા. ૦૫-૦૭-૨૦૧૯ સુધીમાં Online ભરીને મોકલાવવા ખાસ વિનંતી છે.
Online Form : www.patanmandal.org/businessdirectory
ફોર્મની સાથે આપનું વીઝીટીંગ કાર્ડ હોય તો અવશ્ય જોડવું.
આ ડિરેક્ટરીનું વિમોચન તા. ૧૪ સપ્ટેમ્બર, ૨૦૧૯માં સંસ્થા દ્વારા શતાબ્દી પર્વ પ્રસંગે યોજાયેલ "ટ્રેડ એન્ડ ઇન્ડસ્ટ્રી ફેર'' માં કરવામાં આવશે.
યલો પેજીસ ડિરેક્ટરી પ્રકાશન અંગેની સમિતિના સભ્યોની વિગત પાના નં. ૧૫ પર ફોન નંબર તથા ઈમેલ સાથે પ્રકાશિત કરેલ છે.
યલો પેજીસ ડિરેક્ટરી અંગેની વિગતો સ્વૈચ્છિકપણે મેળવી આપવા સહાયક થવા ઉત્સુક સમાજનાં સેવાભાવી ભાઈ બહેનોએ વહેલી તકે સમિતિના કન્વીનરનો સંપર્ક સાધવો.
Digital Interactive Directory
Services
Financial Real Estate Brokerage Laboratory Architect Insurance & Postal savings Portfolio Management IT & Software Interior Designer Equity & Mutual Fund Tours & Travels Accounting Event Management
Trade
Bullion Jewellery Chemical Textiles Diamond Imitation Jewellery Pharmaceutical Garments Gems & Stones Medicines Yarn Machinery Electrical Construction Automobile Accessories Tools & Bearings Electronics Building Materials Spare Parts Engineering Appliances Home Materials Computer Accessories Export-Import Food Paper Stationary Catering Printing & Publishing Instruments
Services, Trade, Industry, Professionals, HOME ENTREPRENEURS yellow pages
Food Items Fashion Designing Home Décor Yoga/Reiki Cooked Food Tailoring Handicraft Vaastu/Feng-Shui Embroidery Painting Counselling
Industry
Bullion Jewellery Chemical Textiles Diamond Imitation Jewellery Pharmaceutical Garments Gems & Stones Medicines Yarn Machinery Electrical Construction Automobile Accessories Tools & Bearings Electronics Building Materials Spare Parts Engineering Appliances Home Materials Computer Accessories Export-Import Food Paper Stationary Catering Printing & Publishing Instruments
Professionals
CA/CFA/Auditor/Accountant/TAX Consultant Doctor-General Physician Surgeon Lawyer/Advocate Physiotherapist Doctor-Specialist Para medicals